EU Business News Announce
the Winners of the 2022 Benelux Enterprise Awards
(and we are one of them!..)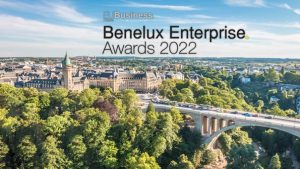 "UNITED KINGDOM, 2022 – EU Business News Magazine have announced the winners of this year's instalment of the Benelux Awards.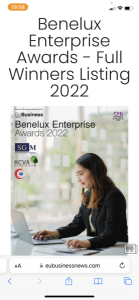 The last two years have been defined by new beginnings and getting back on track, with companies now excelling despite recovering from the considerable impact of the pandemic. With the business landscape back and thriving, companies are capitalising by making up for lost time. New product launches, entering new markets, new marketing, and recruitment drives – regardless of the method, Benelux businesses are setting themselves up for future success.
With all this in mind, we have endeavoured to celebrate those who in 2022 have returned to a growth mindset and are taking business to a whole new level. Awards Coordinator, Gabrielle Ellis took a moment to comment on the success of the winners: "Congratulations to all of our well-deserving award winners who work tirelessly to make the Benelux region the powerhouse it is. I would like to wish you all the very best of luck for the future."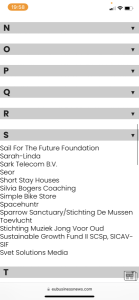 EU Business News prides itself on the validity of its awards and winners. As such, every one of our winners can be certain that their success is deserved. We carefully evaluate everything from a business', or individual's, performance over the past 12 months to ensure that only the most deserving parties walk away with one of our prestigious awards.
To learn more about our award winners and to gain insight into the working practices of the "best of the best", please visit the EU Business News website (http://business-news.eu) where you can access the winners supplement."
EU Business News Announce the Winners of the 2022 Benelux Enterprise Awards – EU Business News

Benelux Enterprise Awards – Full Winners Listing 2022
Winners sorted by letter;